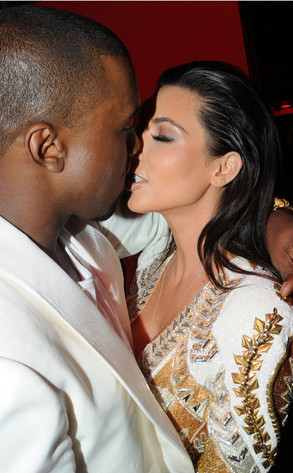 FameFlynet Pictures
The French may not have invented the kiss, but they certainly seem to have perfected it—which made it the perfect place for the entity known as Kimye to indulge in the practice. And that they just happened to do so in full view of the paparazzi?
Well, the playing-coy stage of their relationship is clearly over.
That's right, Kim Kardashian and Kanye West indulged in some seriously passionate red carpet PDA while hitting up the Croisette last night, fogging up camera lenses up and down the French Riviera while they celebrated the premiere of Kanye's new film.
So what did the inseparable couple have to say about it?