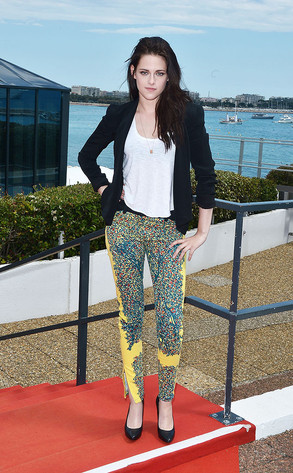 George Pimentel/WireImage
Kristen Stewart touched down in France in true K.Stew style (that means by flipping off the paparazzi; don't you love it?) and got herself all dolled up for the Cannes photoshoot promoting her movie On the Road.
And we double love the chic blazer and wild pants she donned for the event.
So is her latest film as big a hit as this fashion choice? Plus, peep some new scenes for the classic literary adaptation!