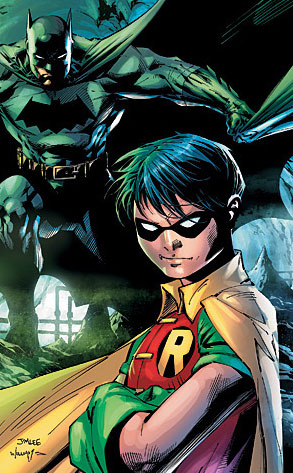 DC Comics
Holy origin story, Batman!
The Caped Crusader's No. 2 is stepping out from the shadows of his Gotham-saving friend and into the limelight, with the CW announcing plans for The Graysons, a pilot centering on comicdom's top sidekick, Robin, in his pre-Bat-partnering days.
The Boy Wonder-centric show will follow Dick "DJ" Grayson before he donned the cape, according to Variety, much like Smallville centers on a pre-Superman Clark Kent.
The hourlong series, which will be set in present day, will follow Grayson as he navigates through family dramas, first loves and rivals.