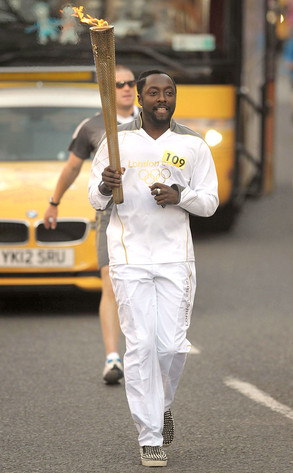 AP Photo/ Tim Ireland/PA
This is a bit of a surprise, isn't it?
Black Eyed Peas rapper will.i.am was honored with carrying the Olympic flame today while shuffling (OK, he was running not shuffling, but that's what we picture in our heads) through the city of Taunton in southwest England.
However, he did do a little moonwalk.