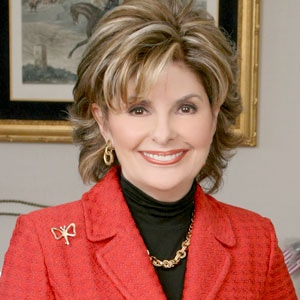 Alberto E. Rodriguez/Getty Images
Talk about drowning in paperwork!
Okorie Okorocha, the attorney who originally filed suit against John Travolta on behalf of two anonymous masseurs is now suing their new attorney, Gloria Allred, claiming she went after John Doe No. 2 while he was still representing him.
"I can't believe f--king Allred called you," Okorocha wrote in a text message to his former client, according to a printout of various messages included with his complaint.
Allred, meanwhile, previously slammed the idea that she solicited Okorocha's clients—and she hasn't reacted complacently to being sued herself.
"Mr. Okorocha's lawsuit will be met with a counterclaim for defamation," Allred said in a statement to E! News. "The facts are the facts. Doe No. 1 and Doe No. 2 contacted me seeking representation, and we have the evidence to prove it. Mr. Okorocha's lawsuit will be dismissed, and we will ultimately recover a judgment against him."
"She ain't been in a courtroom in 20 years," Okorocha also texted Doe No. 2, according to the lawsuit. "Just doing stupid ass press conference side shows."
Meanwhile, no one is even suing Travolta anymore.
Allred has reportedly been in touch with the actor's attorney, Marty Singer, but both John Does No. 1 and No. 2 (the latter of whom has been identified as John Truesdale, 40, of Georgia) have dropped their initial sexual battery and harassment complaints against the actor.
Sexual harassment litigation specialist Anahita Sedaghatfar called the hiring of Allred a "game-changer," because the high-profile attorney has a history of using the media to go after opponents before either side ever sets foot in a courtroom.
—Reporting by Baker Machado