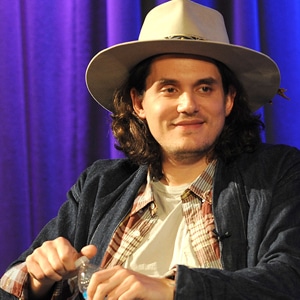 Mark Sullivan/WireImage
For John Mayer, hindsight is definitely 20/20.
Two years after he seemed to go off the TMI deep end with comments he made about ex-girlfriends Jessica Simpson and Jennifer Aniston, the singer reveals he now regrets his remarks. 
 "I had nothing to say," Mayer admitted Saturday on the NPR show All Things Considered. "I was going through a time in my life where I didn't really want to share what was going on, but I didn't want to be boring."
The Grammy winner was referring to a pair of 2010 interviews he gave to Rolling Stone and Playboy.
Mayer had told Rolling Stone at the time he had "never really gotten over" his split with Aniston, adding "it was one of the worst times" of his life.
But it was no doubt the quotes he gave to Playboy regarding his relationship with Simpson that caused many folks to change their opinion about the guy.
"Yeah, that girl is like crack cocaine to me. Sexually it was crazy," he shared with the lad mag while talking about the now-new mom. "That's all I'll say. It was like napalm, sexual napalm."
Regarding such comments, Mayer told NPR: "When you're just open, but not honest, then you start free-associating garbage. It doesn't mean I can go back and scrub it out, but I understand it now."
Meanwhile, Mayer's new album Born and Raised, is due out Tuesday.