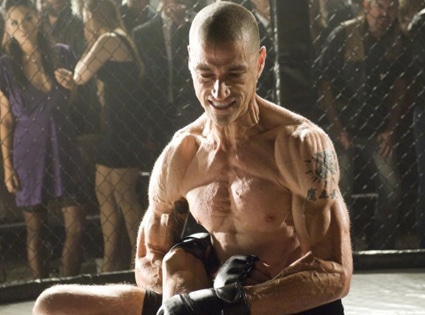 Summit
Um, this is definitely not the Matthew Fox we remember.
Today we got our first glimpse of the Lost star's insane body transformation in the Rob Cohen-directed adaptation Alex Cross, in which Fox plays a serial killer opposite Tyler Perry.
An extremely lean, muscular and, well, frightening, serial killer.
While this photo is enough to capture your gaze and make you ask "WTF?" there's more. But we understand if you want to take a couple more seconds before reading on.
OK, this one's not as eye-opening as the first. In fact, Fox kinda looks hot in this picture, wearing all black and showing off his fake tats, but let's not forget he plays a baddie in this flick.
Alex Cross also stars Edward Burns, Jean Reno, Rachel Nichols and Giancarlo Esposito and is slated for an October 2012 release.
Do you think Fox's new look is oddly sexy or just too much? Let us know in the comments!