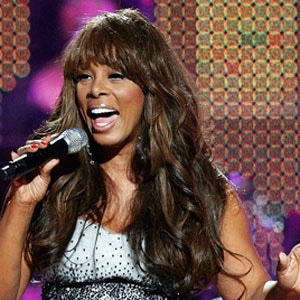 Ethan Miller/Getty Images
The surviving members of Donna Summer's family are looking to clear the air on the cause of her death—and quick.
Just one day after the music world mourned the loss of the disco queen, her family is speaking out, shooting down the already widely circulating reports that her death at age 63 from lung cancer was related to smoking.
And that's because despite strangely rampant and ubiquitous reports to the contrary, the legendary "Hot Stuff" singer was a nonsmoker.
"On behalf of the Sudano family, various reports currently surfacing about the cause of Ms. Summer's death are not accurate," spokesman Brian Edwards said in a statement released today (Summer married musician Bruce Sudano in 1980).
"Although she lost her battle to lung cancer at the age of 63, it was not related to smoking. Ms. Summer was a non-smoker."
And in the immediate aftermath of the tragic passing, the family is looking to maintain as much privacy as is possible regarding her battle with the illness, rumors or no.
"Obviously, numerous factors can be attributed to the cause of cancer in general, but any details regarding the diagnosis and subsequent treatment of Ms. Summer's case remain between her family and team of doctors," Edwards said.
Meanwhile, the tributes from Summer's colleagues continue to pour in, with onetime duet partner Barry Manilow dedicating their song to his late friend while performing in the U.K. Thursday night.
"It's another sad day," he said. "Losing Donna is a shock. She was forever young, vibrant, funny, incredibly talented and a really good friend. Singing 'It Could Be Magic' last night in Birmingham, England, was difficult knowing that she was gone. Rest in peace, my friend."
He was joined in his remembrance by another of Summer's peers who spoke out today, über-producer David Foster.
"My wife, Yolanda, and I are in shock and truly devastated," he said. "Donna changed the face of pop culture forever. There is no doubt that music would sound different today if she had never graced us with her talent.
"She was a superdiva and a true superstar who never compromised when it came to her career or her family. She always did it with class, dignity, grace and zero attitude. She lived in rare air…She was the most spectacular, considerate, constant, giving, generous and loving friend of 35 years. I am at a total loss trying to process this tragic news."
Edwards said today that funeral plans are already in the works for Summer, but will remain private.