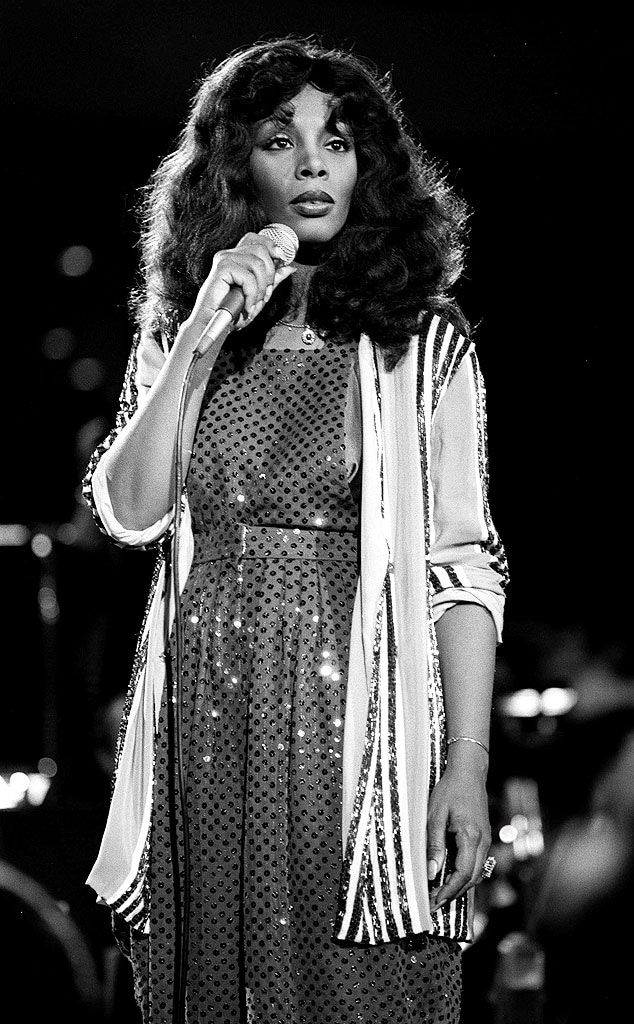 Michael Putland/Getty Images
The queen of disco has died: Donna Summer, whose vocals powered the genre, and helped define the 1970s, passed away early Thursday, her family said in a statement.
The Grammy-winning singer reportedly had been battling cancer. She was 63.
"While we grieve her passing," her family said, "we are at peace celebrating her extraordinary life and continued legacy."
Summer burst onto the scene with some of music's most audible, controversial and memorable moans and groans in 1975's "Love to Love You Baby."
Other hits included the required-listening disco tunes, "Bad Girls," "Last Dance," "Hot Stuff," "MacArthur Park" and "On the Radio."
Deeply religious—indeed, two of her five career Grammys were for inspirational music—Summer seemed torn about her orgasmic beginnings.     
"I think it limited people's impression of me," Summer told the Associated Press in 1978. "…If I can work my way out of that, I will."
Summer also bristled at being defined by disco. 
"I love disco music, but I also love rock 'n' roll, country, jazz, gospel and I especially love classical music," she said in another 1978 interview. "I don't want to eliminate all of those things…because I am now a disco singer."
In her 2003 memoir, Ordinary Girl: The Journey, Summer revealed that at the height of her run she was weighted down by depression, and considered suicide from a hotel window. But she sought help, and stepped off the ride.
"Nobody wants you to stop, obviously because you're a money-making machine," Summer told CNN. "But you have to make the decision, and you have to move forward."
Summer married musician Bruce Sudano in 1980, and started a family. While she receded from the spotlight, she never went away, and scored one of her biggest hits, "She Works Hard for the Money," years after disco-bashing had become fashionable.
Born LaDonna Gaines on New Year's Eve 1948 in Boston, Summer starred in the 1978 big-screen, discotheque comedy, Thank God It's Friday. 
The same year, she picked up her first Grammy for the epic "Last Dance." In 1979, she took another statuette for "Hot Stuff." Her final win came in 1997 for the dance track, "Carry On."
Though a nominee for the Rock and Roll Hall of Fame, Summer has not yet won induction.
"I don't think I need to restake my claim as such," Summer told Reuters in 2008 upon the release what proved to be her final studio album, Crayons. "Whatever I get at this point in the game is all icing on the cake."
(Originally published at 8:53 a.m. PT on May 17, 2012.)