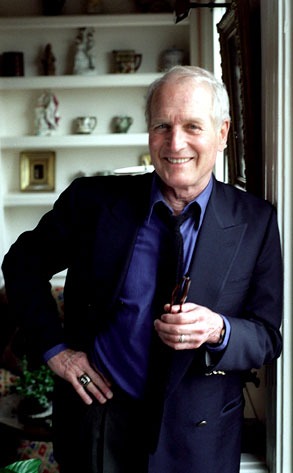 AP Photo/Jim Cooper
The Sundance Kid remembers his old partner as a man who "lived a life that really meant something."
In an interview with ABC News this morning, Robert Redford spoke candidly about his longtime costar and pal Paul Newman, including their decades-long battle for prank one-upmanship.
And while Redford praised his close pal's acting chops, he said he really admired the rarely seen private side of Newman, the generosity and loyalty.
"The fact is we can all be really sad here," he said. "And I am sad. I've lost a really good friend...but the fact is that the person he was—the person he is, 'cause he's going to be lasting—has got to do with the way he lived his life, the commitments he made and what he put back."
It is with that inspiration that colleagues are now attempting to carry on in the actor's absence. A veritible who's who of A-list Hollywood will come together next month for a reading of Ernest Hemingway's The World of Nick Adams, proceeds from which will benefit the Painted Turtle, one of the 11 free camps Newman's Hole in the Wall Camps opened for children suffering from life-threatening illnesses.
The philanthropic event, which was planned prior to Newman's death Friday, includes a performance by the San Francisco Symphony and takes place Oct. 27 at the city's Davies Symphony Hall.
It was announced earlier today that Casey Affleck is the latest thesp coming aboard the endeavor, joining Warren Beatty, Annette Bening, Billy Crystal, Danny DeVito, Danny Glover, Tom Hanks, Jack Nicholson, Edward James Olmos, Sean Penn, Julia Roberts and Bruce Willis.
Meanwhile, in related news, Turner Classic Movies has announced plans for a 24-hour marathon of the Oscar-winner's big-screen work, including Hud, Exodus and Cool Hand Luke.
The daylong TCM event takes place Oct. 12.