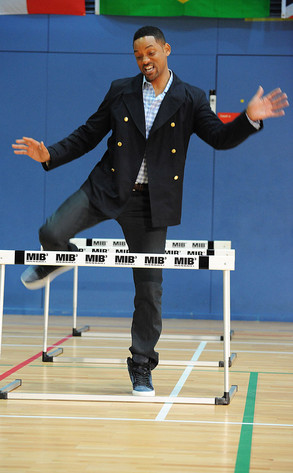 Dave J Hogan/Getty Images
From now until July, it's practically a given that any movie star whose publicity tour takes them through London will emerge not only with a stamp on their passport, but at least one Olympic-themed photo op for their troubles.
Next up: Will Smith, who took time out from hitting the international promotional trail for Men in Black 3 this week to train—well, "train"—with the U.K.'s Olympians, Team GB.
And it seems as though the star is sticking to his day job.