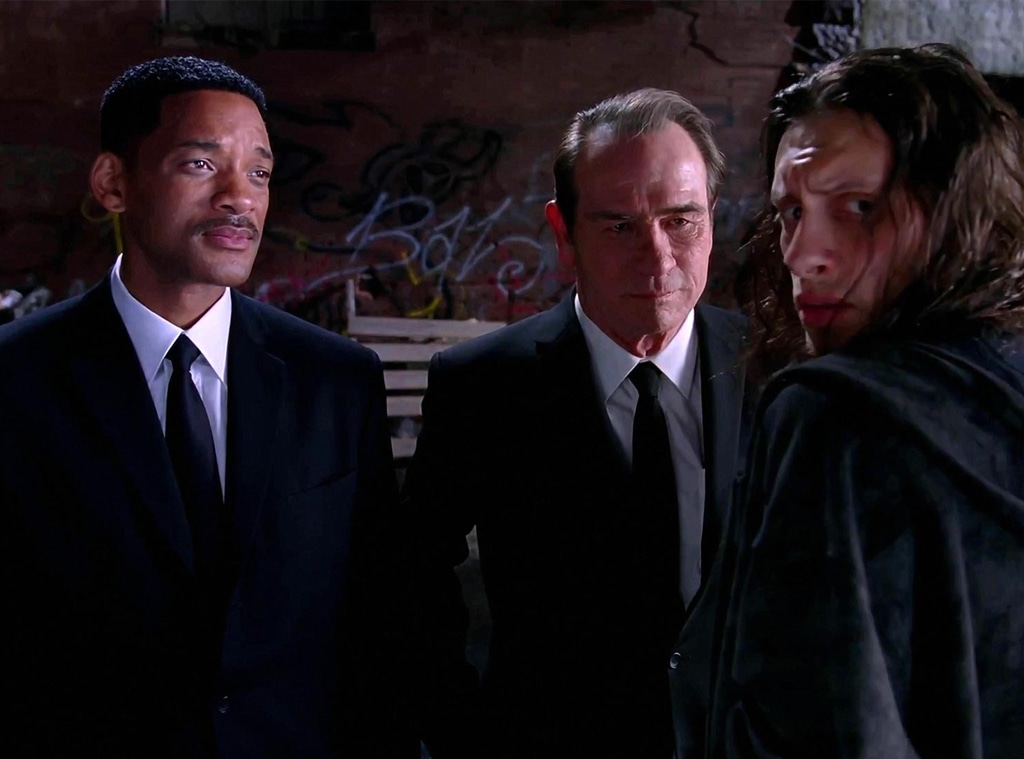 Sony Pictures
"Here come the Men in Black..."
Can you believe it's been ten years since we last saw Will Smith and Tommy Lee Jones suit up and wipe out memories of alien interactions on the big screen? Wait, you don't remember? Uh-oh...
Well, maybe seeing the famous duo along with some other big names on the red carpet for the Men in Black 3 premiere will refresh your memory, and you can do that right here!
On May 23, E! Online will be livestreaming all the craziness that will go down on the red carpet at the Ziegfeld Theatre in New York at 6 pm ET, sharp!
Clear your schedules now, and join E!'s own Jason Kennedy and Alicia Quarles as they talk to Will, Tommy, Josh Brolin, Nicole Scherzinger and other stars from the anticipated third installment of the alien film. Plus, Kelly Ripa, Mark Consuelos,  Alec Baldwin, Jerry Seinfeld and One Direction are slated to join in on the fun, too. And who knows—maybe Justin Bieber and Lady Gaga will make a surprise appearance?
As if that wasn't enough to get you excited, we'll also be asking you trivia questions about the cast and franchise that you can answer in our social media chatter box right on the site!
So don't forget, one week from today, it's going down right here.
See you then!
Fantasy TV Couples: Round 1