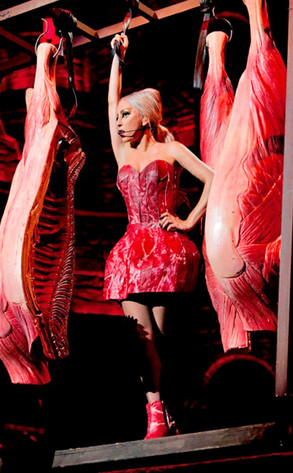 Twitter
When it comes to fashion, Lady Gaga has become a repeat offender (kinda).
The singer tweeted a photo of herself (taken by famous photog Terry Richardson) strutting another raw meat dress yesterday while singing "Americano" on stage during her Born This Way Ball concert in Tokyo.
So how does it rack up to her original beefy unique getup?