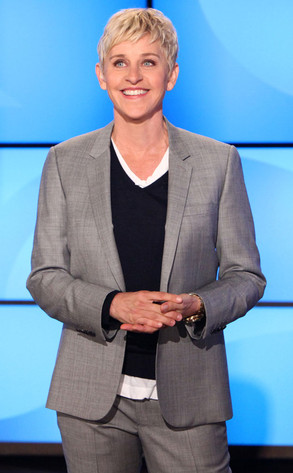 Michael Rozman/Warner Bros.
Ellen DeGeneres sure has something to dance about: She's receiving the Mark Twain Prize for American Humor at the Kennedy Center Concert Hall!
The award recognizes individuals who've had an impact on American society much like Samuel Clemens, otherwise known as Mark Twain.
"The Kennedy Center is happy to recognize Elle DeGeneres' unique contributions to the world of comedy," Kennedy Center chairman David M. Rubenstein said Tuesday in a statement. "Through her television programs, stand-up appearances, movies and even commercials, her special brand of humor has allowed us to find hilarity in the mundane and has kept us laughing for years."