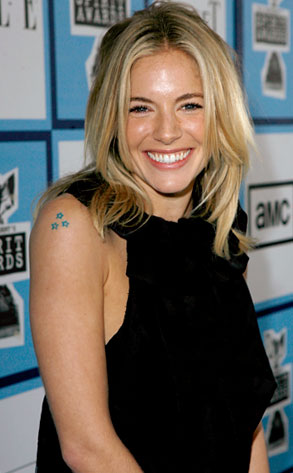 Jeff Vespa/WireImage.com
Looks like some good finally came of Sienna Miller's relationship with Balthazar Getty. Relatively speaking, that is.
The Factory Girl thesp has accepted roughly $27,000 in damages and an apology from Britain's Daily Star tabloid after the tabloid published a photo taken of her in Los Angeles earlier this month in which she was clearly in distress and, as she claimed, being harassed by the paparazzi.
The photo in question was published Sept. 11. It shows the 26-year-old in the lobby of a Los Angeles building cornered by more than a dozen cameramen while waiting for an elevator.
Video footage of the scene showed Miller red-faced and near tears.