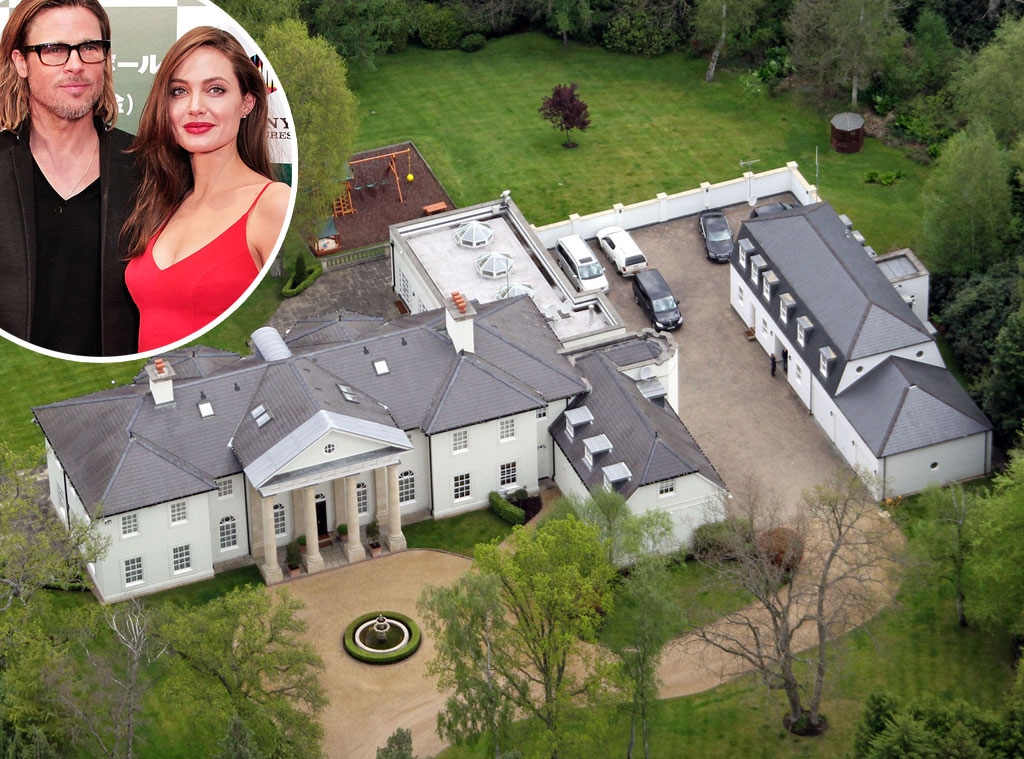 Flynet UK/FameFlynet Pictures; Adam Pretty/Getty Images
Angelina Jolie and Brad Pitt just snapped up one fancy rental home.
While the betrothed actors didn't buy the Whornes Place estate in London, it turns out the über-famous couple is temporarily residing in another "palatial" home in the area.
And it looks like they're settling in.
Despite reports Brad Pitt and Angelina Jolie forked over $16 million to reside in the Whornes Palace in the West London town of Richmond, E! News has learned exclusively the charitable pair is renting a huge mansion in one of the most "exclusive areas" in the United Kingdom. 
"[Brad and Angelina] have decided to settle into one property rather than move around because they are going to be in London for 15 months," a source told E! News. "It seems better for the whole family if they have a proper base. They have been moved into a palatial mansion that resembles the White House on the exclusive Wentworth golf course in Surrey. It is in a beautiful, gated community, one of the most exclusive areas in the U.K."
But, Jolie and Pitt aren't the first celebrities to reside in the stunning home, which sits 21 miles outside of London.
The estate has had its share of star-studded residents, including Elton John and Fergie, the Duchess of York.
And there's plenty of room for Jolie to stretch her legs.
"The house has eight bedrooms and eight bathrooms, staff quarters, a gazebo in the garden, an indoor swimming pool and a playground for the children," the source said. "They have also hired a full time chef."
Meanwhile, there's still no word yet on when the newly engaged pair, who moved into the home a week ago, will tie the knot.
But, their new digs certainly would make for one fine place for a wedding.
We're just sayin'.