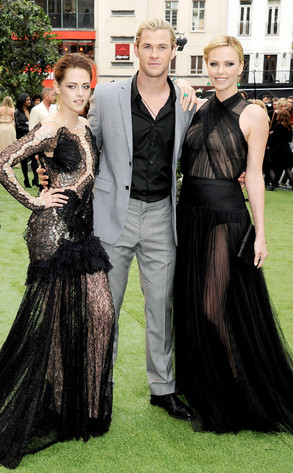 Dave M. Benett/Getty Images
The world premiere of Snow White and the Huntsman took place today, and it was pretty, well, wicked!
However, it wasn't just the movie itself that got folks excited, but also all the famous faces who were in attendance at Empire Leicester Square in London on Monday—starting, of course, with the movie's three main leads—Kristen Stewart, Chris Hemsworth and Charlize Theron.
So who else graced us with their presence on the red green carpet?