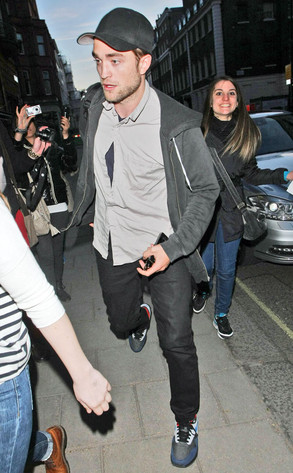 Manuil Yamalyan/WENN.com
Robert Pattinson didn't party till the breaking of dawn, but we imagine he enjoyed his cozy little birthday shindig.
The Twilight heartthrob rang in the big 2-6 last night at London's Claridge's hotel, where he's been staying—as has Kristen Stewart while she attends to Snow White and the Huntsman business in town.
In fact, a Snow White junket took up all of Stewart's time yesterday ahead of the film's world premiere tonight, calling into question whether she made it back to the hotel in time for Pattinson's party.