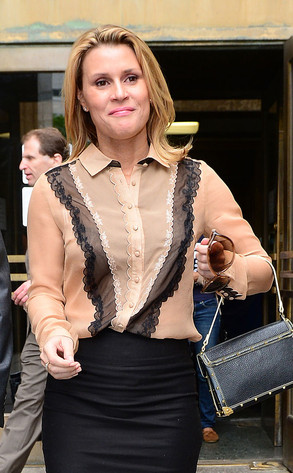 EMMANUEL DUNAND/AFP/GettyImages
If you ask Geneviève Sabourin, she has a passion for New York.
But it's her alleged interest in Alec Baldwin that has landed her back in court.
During a routine proceeding Monday in her stalking case, a Manhattan judge extended an order of protection by another two months prohibiting the French-Canadian actress from having any contact whatsoever with the 30 Rock star.