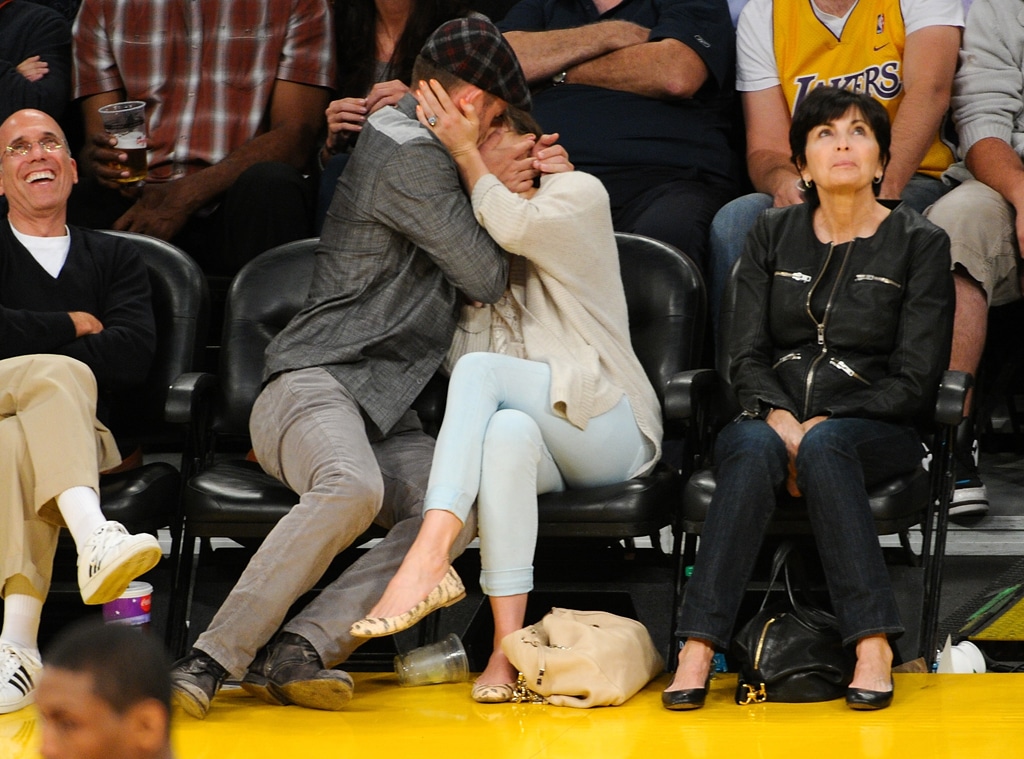 Noel Vasquez/Getty Images
Justin Timberlake and fiancée Jessica Biel are usually pretty reserved as a couple. But Saturday at the L.A. Lakers game, the engaged duo packed on some serious PDA for the famous Kiss Cam.
Timberlake, 31, wore a plaid beret, charcoal jacket and slacks; Biel, 30, kept it cute and simple with a beige top, blue pants and sensible flats. When the Kiss Cam focused in, Timberlake didn't just plant a sweet peck on Biel's lips—he pulled her close in a passionate embrace, hamming it up to the delight of the crowd.
Even when the Kiss Cam wasn't focused on the engaged A-listers, Timberlake couldn't keep the smile off his face as Biel pulled him in for a sweet kiss on the cheek.
Of course, they weren't the only stars in attendance at the game: Kim Kardashian and Kanye West were also in the stands.
Unlike Biel, Kim's courtside couture included some staggering high heels. West wore jeans and a white polo. The rapper, 34, was all smiles with an arm wrapped around the 31-year-old E! reality star.
Gotta love all this courtside courtship!