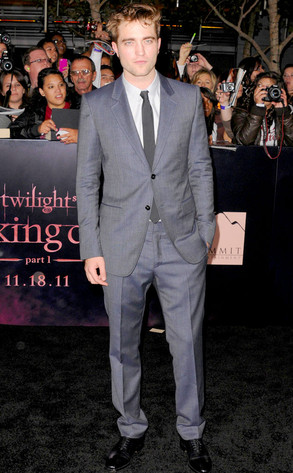 Albert L. Ortega/Getty Images
If Robert Pattinson was in the midst of a quarter-life crisis, we sure couldn't tell.
The Twilight thesp, who celebrates his 26th birthday today, kind of ruled when it came to the young Hollywood scene during the last year (he was dubbed our own celeb of the year, after all), scooping up People's Choice Awards and heating up things off-screen with co-star Kristen Stewart to boot.
And let's just say Pattinson didn't kick off the year leading up to his big 2-6 as one of Time Magazine's most influential people for nothing.