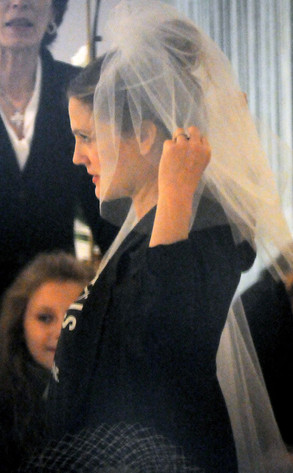 Elder Ordonez/INFphoto.com
Drew Barrymore didn't go full bridal today, but she did model some very festive headgear.
The pregnant star was spotted trying on a long, floaty veil today at Suzanne Couture Millinery in New York City during a shopping excursion with her future mother-in-law, Coco, and a few other female companions.
And just like a regular bride-to-be, Barrymore reportedly tried the veil both with her hair down and in an updo.
But tonight's pre-wedding festivities will be somewhat less formal.