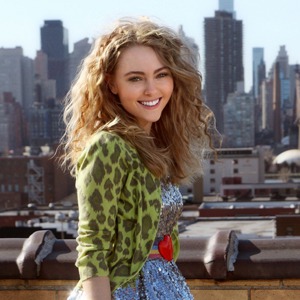 Eric Liebowitz/Warner Bros. Entertainment Inc.
The CW has officially joined the pilot pickup game.
The network has announced they are picking up five pilots to series, including two of the most talked-about pilots of the season: Arrow and The Carrie Diaries, as well as Cult, starring The Vampire Diaries' Matt Davis.
So what other pilots made the cut?
Along with Arrow, Carrie Diaries, Cult, the CW also picked up Beauty and the Beast and First Cut.
Starring Anna Sophia Robb and Austin Butler, The Carrie Diaries introduces Sex and the City fans to their beloved heroine back in 1984, when she was a 16-year-old just learning how to navigate life after their death of her mother. Viewers can expect to see Carrie first fall in love with fashion and New York City in the project from Josh Schwartz and Stephanie Savage.
From Greg Berlanti and starring Stephen Amell and Katie Cassidy, Arrow is a dark retelling of DC's Green Arrow and focuses on affluent bad boy Oliver Queen (Amell), who develops some extraordinary abilities on a remote island (no, this is not Lost) and returns to the mainland to fight crime.
Davis stars as an investigative journalist who looks into the mysterious disappearance of his brother, who was convinced that a hit TV show was out to harm him, in the drama Cult. The fictitious show in question, Cult, centered on the cat-and-mouse game between charismatic cult leader Billy Grimm and LAPD detective Kelly Collins, has become an obsession for its viewers—and now some of its devotees seem to be taking their fixation to deadly extremes in the real world.
Beauty and the Beast marks the return of Smallville's Kristin Kreuk to the network as she's set to fill Linda Hamilton's shoes and take the lead female role in the network's reboot of CBS' series from the '80s. She plays Detective Catherine Chandler, who was saved by the titular Beast when she was younger.
First Cut is a medical drama in the same vein as Grey's Anatomy and focuses on a young surgeon, Emily Barnes (Mamie Gummer), who learns that working in a hospital isn't all that different from attending high school. Also starring in the series are Smallville's Justin Hartley and Michael Rady.