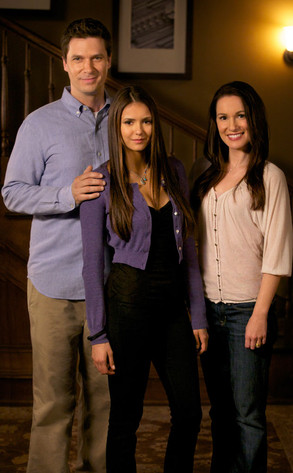 Blake Tyers/The CW
Warning: Do not read the following article if you have yet to watch tonight's The Vampire Diaries finale. Seriously, if you choose to read on and then complain about spoilers in the comments, you are the opposite of Batman.
Excuse us, do you mind if we borrow your spatula? Why, you ask? Because we need it to help scrape our jaws off the floor after The Vampire Diaries' season three finale, which packed an emotional punch to the gut. Seriously, from Elena (Nina Dobrev) choosing between Stefan (Paul Wesley) and Damon (Ian Somerhalder), to Tyler (Michael Trevino) and Caroline's (Candice Accola) heartbreaking scene in the cave, to the two (yes, two!) deaths, we felt all the feelings!
So what else happened in the insanely emotional and cliffhanger-y hour? Find out...