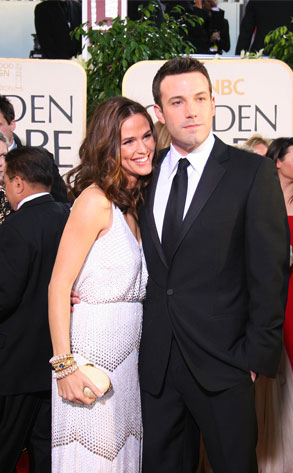 Daniel George/ZUMApress.com
As Angelina knows all too well, those costars can be real bean spillers sometimes. But Victor Garber isn't one of them.
The actor who played Jennifer Garner's dad on Alias tells E! News that his words were taken out of context when UsMagazine.com quoted him responding, "Yes, she is," to the question of whether Garner was expecting child No. 2 with hubby Ben Affleck.
"I haven't confirmed that at all, no," Garber said tonight at an ABC event. "I know they want to have another child and hopefully that's true, but I don't know that."
"No, I know that they are hoping to be," the Eli Stone star added. "I just don't know that it's for sure. It's a very...personal thing."
None of which means, however, that Garner isn't pregnant.