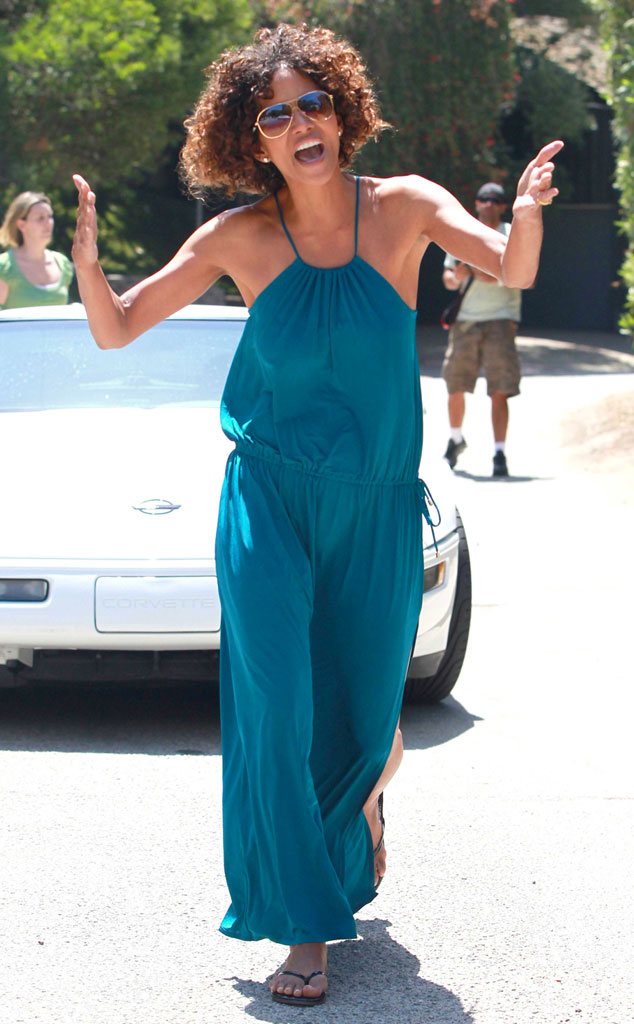 AKM-GSI
Halle Berry looked mighty ticked off today.
The Oscar winner was picking up daughter Nahla from school in Beverly Hills when she was spotted—and duly photographed—shaking her fists at something (or someone) in the parking lot.
So, what had gotten Berry's summery, turquoise maxidress-clad goat?
Would you believe the very person who captured her ire was also the one doing the irking?
"It is inappropriate for these people to stalk a child's school everyday," a source close to Berry tells E! News, "these people" being the paparazzi who chronicle an awful lot of Berry's comings and goings.
"They pushed too far [today]," the source added. "Halle felt that her daughter was being threatened. Having words with someone who is stalking your family is not out of line."
No one officially reported a pap-vs.-A-lister confrontation going down at the school, so it appears that Berry was able to collect her daughter without further incident and be on her way.
But this isn't the first time that Berry's movements have been plagued by unwanted attention. She filed a criminal complaint in 2008 against a photo agency that was circulating pictures the actress claims were taken of her and Nahla in their backyard rather than out and about.
Fame Pictures, the agency in question, immediately complied with a cease-and-desist letter demanding the photos be taken out of circulation.
Nicole Richie got into it with X17online in 2010 after accusing shutterbugs from the site of hounding her daughter Harlow at school.
"At the end of the day, as a mother, I have to protect my children," Richie told Ellen DeGeneres at the time. "It's instinctual, right or wrong, you have to protect your children."