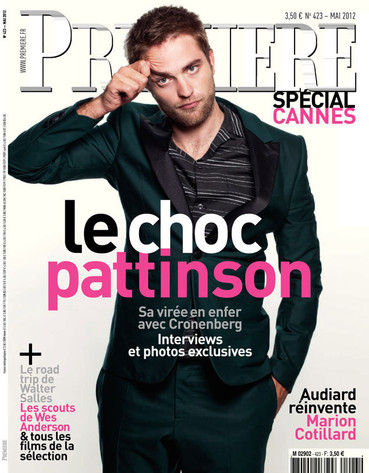 Premiere Magazine
What better way to celebrate hump day than with a totally WTF-worthy Robert Pattinson photoshoot?!
Because that's exactly what the soon-to-be former Twilight star is serving up with his latest Premiere cover. While girlfriend Kristen Stewart's latest Cannes-centric magazine cover went totally glam, R.Pattz wanted to get "daring" with his David Cronenberg-inspired photos.
And to say that Rob seems relieved to see his vampire past become just that is an understatement. So what does R.Pattz have to say about his often-critiqued acting skills and The Hunger Games?!