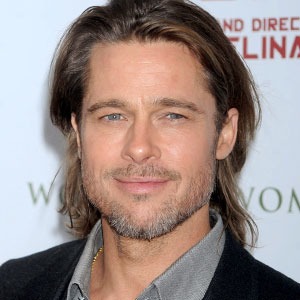 Dennis Van Tine/ZUMAPRESS.com
Yes, it's a scent for a woman, but if ever there was a man pretty enough to render that particular point moot, it's Brad Pitt.
Proving yet again that his musky appeal knows no bounds, E! News has exclusively learned that Angelina Jolie's better half is shooting a commercial for Chanel's signature No. 5 scent.
Reps for neither Pitt nor the perfume house have commented on the new partnership, but a source tells E! News that the actor will be shooting his first perfume ad in London sometime this week (the superstar family has set up their most recent homestead in the U.K.).
And for his endorsement troubles, Pitt will be bringing home some serious bacon for the Jolie-Pitt clan, with his paycheck for the spot somewhere in the seven-figure range.
The Chanel No. 5 ad will be released overseas sometime later this year. Makes scents to us.