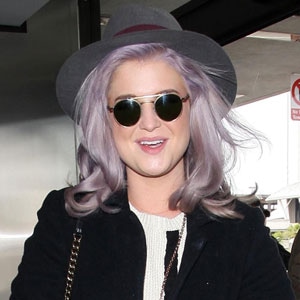 BJJ/FameFlynet Pictures
Kelly Osbourne can't wait to be a mommy.
The E! Fashion Police host told Anderson Cooper that the birth of her brother Jack's daughter Pearl has given her "baby fever."
"I have to tell you, I never believed in love at first sight," Kelly, 27, said. "And then when I saw how perfect and beautiful this baby was, I lost it.
So what sort of mom does Kelly think she'll be someday?
"I'd be the best mom ever," she told Anderson. "I would. I've got great training from my mom."
In the meantime, Kelly absolutely loves being an aunt. "I want to be [the cool aunt], but I'm under strict instruction not to spoil her," she said. "But I don't think that's going to stick."
See Kelly's full interview on Anderson this Wednesday.