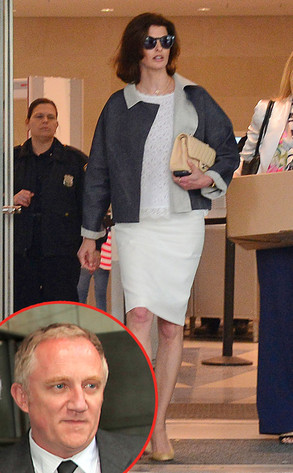 EMMANUEL DUNAND/AFP/GettyImages
After a tense couple of days facing off in court last week, E! News has learned that Linda Evangelista and her billionare baby daddy, François-Henri Pinault, have reached an accomodation in the former's bid for more child support for their 5-year-old son, Augustin.
"I can confirm that they seem to have come to an agreement," Pinault's rep tells E! News.
The judge presiding over the child-support trial in Manhattan Family Court will still have to sign off on any settlement, however.