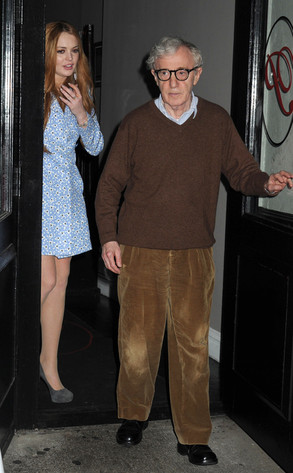 PKI-nyc / Splash News
First stop Lifetime made-for-TV movie, next stop Oscars?!
It's far too soon to tell, but you never know! Especially since Lindsay Lohan—who, of course, is set to channel Elizabeth Taylor in Liz & Dick—was spotted leaving Philippe restaurant in Manhattan over the weekend with four-time Academy Award winner Woody Allen.
So what does the seemingly odd pairing mean?!