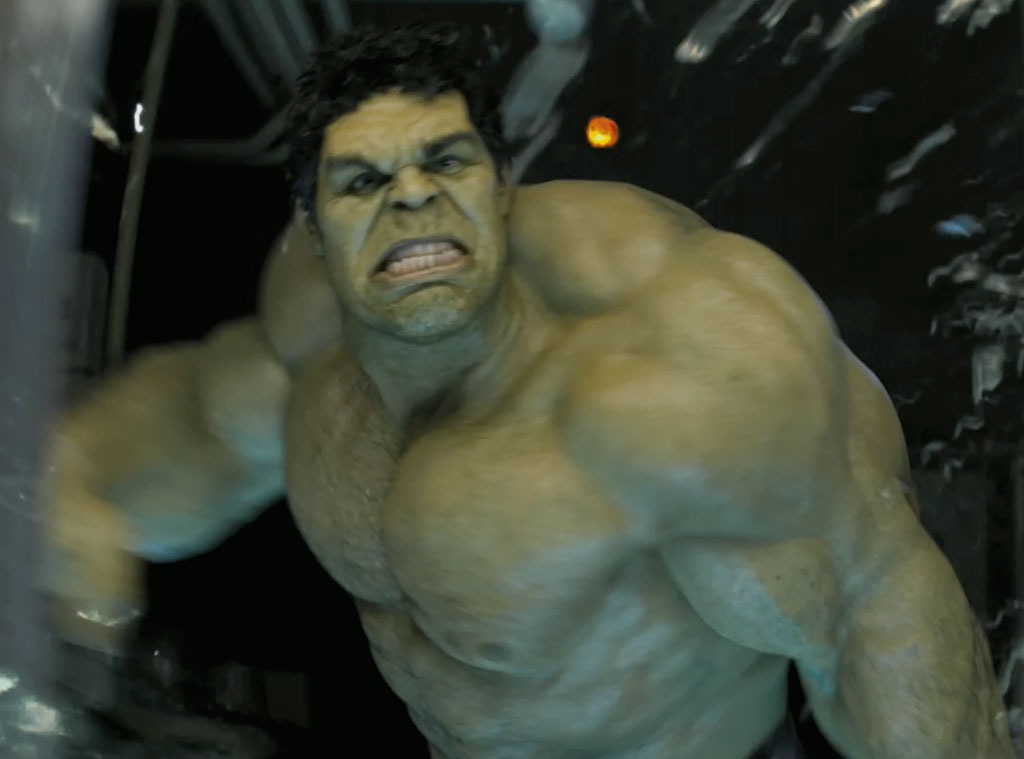 Marvel
Memo to Marvel and director Joss Whedon: You won't like them when they're angry.
Residents of the Indian metropolis of Kolkata (formerly Calcutta) are taking loud exception to a sequence in The Avengers that has The Hulk's alter ego, Dr. Bruce Banner, played by Mark Ruffalo, hiding out in the city's slums and treating lepers there.
So what's their, ah, beef?
"Kolkata has a rich culture and heritage, and a filmmaker should respect that," Bollywood star Rituparna Sengupta, who lives in Kolkata, told the Hindustan Times. "There are two scenes about India, and they only show slums. It could have been done in better taste."
He's not the only one smashing blasting the filmmakers for their choice of locale for the superhero flick.
"It is disturbing to see the murky underbelly of India in Hollywood films," added fellow actor Neha Dhupia. "But before pointing it out to the west, we need to make efforts to change their perception about us."
We guess Banner could've stayed in a five-star hotel, but to be fair, he does have a thing for helping the poor and did lie low in Rio de Janeiro's infamous favelas in 2008's The Incredible Hulk.
It's also worth pointing out, as The Hollywood Reporter did, that the shanty town in the Bengali capital where Banner was staying and which spurred the criticism was actually a set the production assembled in New Mexico.
But Kolkatans nonetheless see it differently.
"When will Hollywood stop cashing in on the poverty here?" a bank employee named Rishabh Bal told the paper.
Reps for Marvel and Disney were unavailable for comment. However, the studios have been extra conscious of the lucrative Bollywood market, going so far as to include "Hello, Adheron," a song by the Indian band Agnee, in the Hindi-dubbed version of The Avengers.
The blockbuster, meanwhile, raked in over $200 million in its opening weekend, becoming the first film to hit that milestone in its first three days of release.