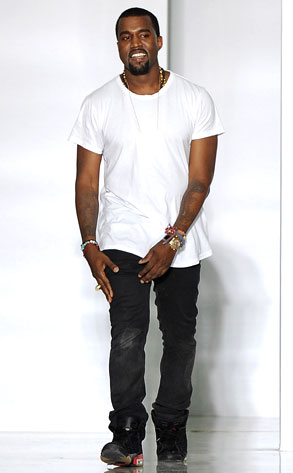 Pascal Le Segretain/Getty Images
Forget watching the throne: better watch what you're wearing when you're around Kanye West.
Sure, the rapper was kinda caught with his pants down recently, but that doesn't mean Kim Kardashian's other half isn't ready to drop some more fashion bombshells...of the verbal kind.
The singer played fashion critic this past weekend and went on a Twitter rant, ripping people who happened to be dressed in duds that he hated—as he passed them.