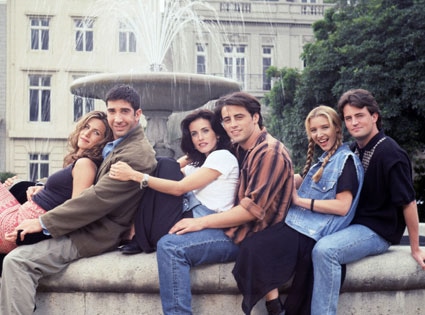 Warner Bros.
It was just last week that Matt LeBlanc said that we should give up our hopes of Friends reunion.
And Lisa Kudrow is now seconding that...
"I don't think it will ever happen whether any of us want it to happen or not," Kudrow told us Friday night at the P.S. Arts event for the Los Angeles Modernism Show.
Why?
"I don't think any of us would do it unless [Friends cocreators] David Crane and Marta Kauffman wrote it and I don't know how they could do it," Kudrow said.
However, Kudrow does imagine a Friends movie happening—but it wouln't be a reunion.
"Like the Brady Bunch [movie] was hilarious because it was a spoof," she said. "I can't wait from 10, 20 years from now to see the younger actors. I think that will be really fun."
LeBlanc reportedly told Digital Spy that he doesn't think a reunion is a good idea.
"That probably won't happen," he said. "There's no plans for anything like that. Everyone seems to be talking about that these days, but nope, no irons in the fire there."
LeBlanc also said, "Everyone identifies with those characters in their own way and everyone in their own mind imagines what has become of those characters. I just think it's best to leave it at that."