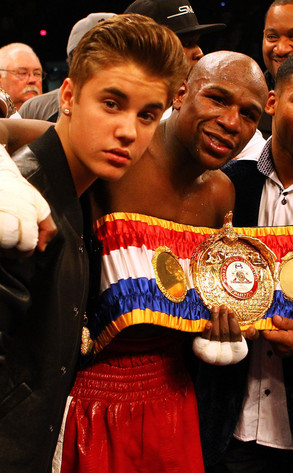 Al Bello/Getty Images
While Justin Bieber was busy hanging out with some members of Floyd Mayweather's "money team," other celebs were partying it up at the Kentucky Derby on Cinco de Mayo. But, just in case you missed that or The Avengers' record-breaking weekend, don't worry.
We've got all the deets on that and much more, right here.