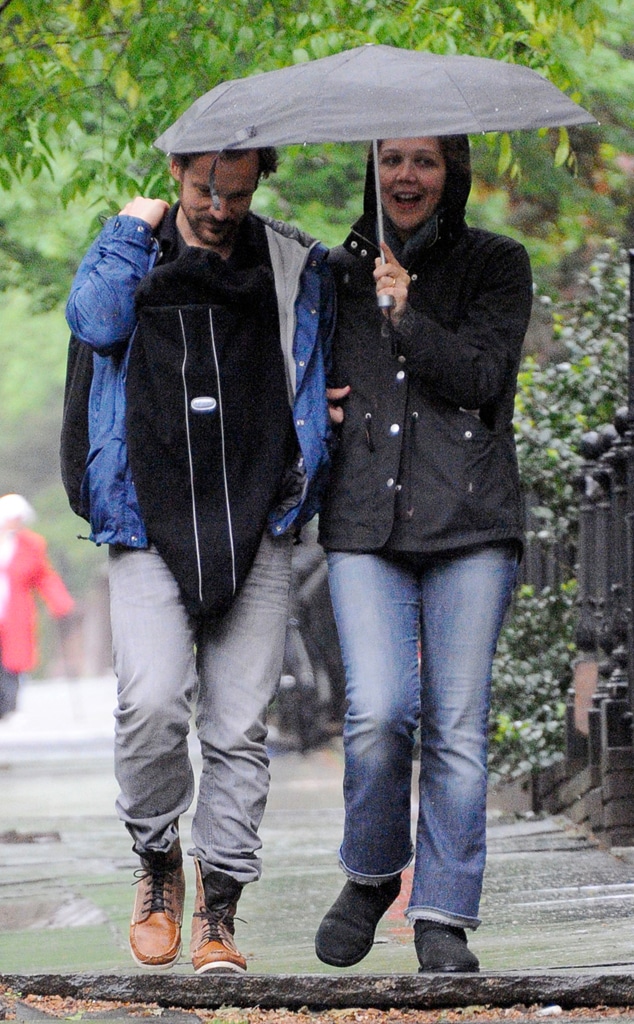 PacificCoastNews.com
Maggie Gyllenhaal and Peter Sarsgaard certainly didn't let a little drizzle dampen their day.
And why should they?
After all, the couple just welcomed second daughter Gloria Ray a mere two weeks ago, so the acting duo are no doubt still on cloud nine.
So, despite the inclement weather, it didn't really come as much of a surprise to see the two enjoying a casual stroll on Wednesday around New York City with their tiny bundle of joy in tow. Gyllenhaal and Sarsgaard are also proud parents to 5-year-old Ramona.
Looking forward to more fabulous family photos in the future.
Rain or shine!