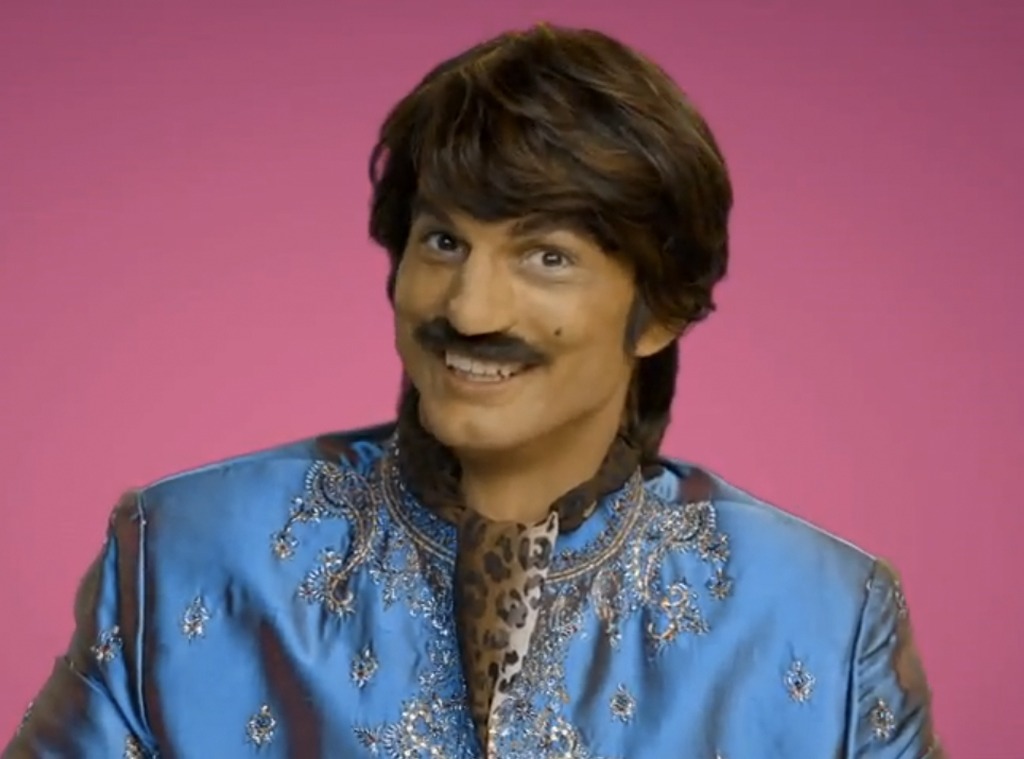 More fallout on the Ashton Kutcher Popchip ad front.
After its online Bollywood parody featuring the actor in brownface with an Indian accent sparked a public uproar and accusations of racism, Popchip's head honcho wants the world to know no disrespect was intended.
"We are removing the individual Bollywood character from our out-of-home advertising campaign that launches May 7," the company's CEO Keith Belling tells E! News in a statement. "We received a lot feedback about the dating campaign parody we launched today and appreciate everyone who took the time to share their point of view."
The spot, which is now back up on Popchips official YouTube channel after briefly disappearing (though not on its Facebook page), has Kutcher playing a multicultural parade of bachelors in a spoof of dating videos all in the aim of promoting the the chip brand.
Says Belling: "Our team worked hard to create a lighthearted parody featuring a variety of characters that was meant to provide a few laughs. We did not intend to offend anyone. I take full responsibility and apologize to anyone we offended."
One of those who took offense was Sharon Osbourne, though not for its content so much as Kutcher's comedic skills.
"The problem with Ashton Kutcher's ad is that his impressions were so lame and weak and that's why it's offensive!," tweeted the America's Got Talent judge.
Parks and Recreations star and credit card pitchman Aziz Ansari couldn't resist poking fun at the uproar as well.
"In light of the Ashton Kutcher PopChips scandal, I feel obliged to confess that in my AmEx spots I am also wearing brown face," the Indian-American funnyman tweeted.
He later added: "In honor of the PopChips scandal, let's all watch Short Circuit 2 today & have our heads explode. #IndianGuyisActuallyFisherStevens."
Initial reaction to the ads, however, had been generally positive.
Kim Kardashian, for instance, gave a thumbs up after Ashton—replying to his character Swordfish's desire for something "hot and spicy"—quipped in his Bollywood alter-ego of Raj: "Like Kardashian hot. I would give that dog a bone."
"LOL @aplusk! Love this...," the E! reality star wrote on her Twitter page, linking to the video.
Los Angeles Lakers star Kobe Bryant wrote on his Facebook page: "Check out my man Ashton's new dating video. It's nuts."
Ryan Seacrest tweeted, "now it's official… @aplusk! is definitely dating again."
Kutcher has so far remained mum on the matter and his camp has declined to comment.