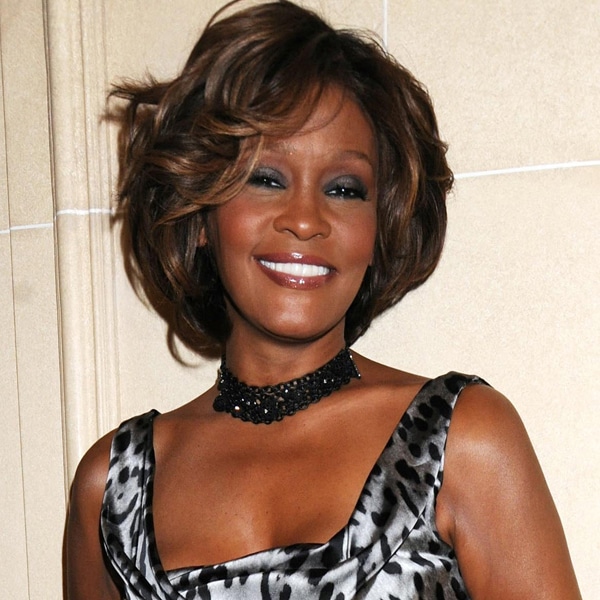 Richard Young/startraksphoto.com
You would think after all the information that has been released since Whitney Houston's death, there's nothing left to learn, but you're wrong.
Knowledge is power, our friends, and in the June issue of Vanity Fair (on sale this week), we find out that there are still some new facts about the late singer's final days. Like what, you ask?
Well, here are a few...
1. She Had a Secret Identity: Whitney arrived at the Beverly Hilton one week prior to her scheduled appearance at the pre-Grammy party of mentor Clive Davis and checked into the hotel with a small entourage and under a pseudonym. Her name of choice? Elizabeth Collins. Who knew?
2. Don't Call It a Comeback: By all accounts, Whitney was trying to get clean and had reconnected with her drug counselor Warren Boyd right before her death. And while it was reported that she had made a "spectacle" of herself around the hotel in her final week by doing handstands alongside the hotel's pool and erupting in the gift shop after spotting a National Enquirer headline that blared out, "Whitney Collapses! Strung Out & Broke, It's Worse Than Anyone Thought!," her friends told Vanity Fair that that was simply a sobered-up Whitney taking the criticism too much to heart. They claimed that her behavior was not erratic or the antics of an addict, but rather proof of her starting fresh, noting that her handstands in particular were indicative of her dedication to daily exercise and vow to quit smoking. Prepping for a comeback, she had entered the studio the Tuesday before her death to work on "Celebrate," her duet with Jordin Sparks for their film Sparkle.
Anthony, PacificCoastNews.com
3. She Was Part of a Love Triangle Rectangle: Whitney's life was far from drama-free and it follows that her love life would follow suit. During her divorce from Bobby Brown, when the R&B star was shacking up with video vixen Karrine Steffans, he fielded a phone call from Whitney's on-off paramour Ray J, who, it turned out, had also once been involved with Steffans. "He said, 'Is Bob still staying you?'" Steffans recounted to the magazine. "I said, 'Yeah, he's right here.' And Ray said, 'Tell him I f--ked both of his chicks, you and now his wife.'"
4. Make That a Love Pentagon: In the final weeks of her life, Whitney was spotted around Los Angeles with Ray J, and just two nights before her death had joined Grammy nominee Kelly Price at an event at Tru nightclub. She took to the stage and sang "Jesus Loves Me" before reportedly getting into a confrontation with X Factor's Stacy Francis, whom Whitney believed was trailing her man around the club. "This is my man!" she allegedly shouted. "I'm a cougar! Bitch, get away from my man!" Photograpers caught Whitney on her way out of the club with scratches and bruises on her legs, and Francis later called the encounter "a misunderstanding."
5. Why Did Her Body Remain at Beverly Hilton for Hours? Why did it take so long for officials remove Houston's body from the hotel room while the Clive Davis pre-Grammy party went on? According to the magazine's account, it had more to do with her family and friends, than any red tape or incompetence. Cousin Dionne Warwick was the calmest of the group and took time to shake coroner Ed Winter's hand, telling those gathered, "I know Mr. Winter will take good care of Whitney," adding to Winter himself, "thank you for taking such good care of Michael Jackson." Winter waited until the early hours of the night before removing the body from the hotel room at 1:35 a.m., as it took that long for the hotel's lobby to clear out, with Tom Hanks, Diddy, Neil Young and Tony Bennett were all loitering around. And even when the coast was clear, the family wasn't quite ready to say goodbye, as daughter Bobbi Kristina required her own medical assistance and sister-in-law Pat Houston suffered "kind of an anxiety attack." Said Winter: "The family wanted to maybe spend a few minutes with her before we loaded her off."