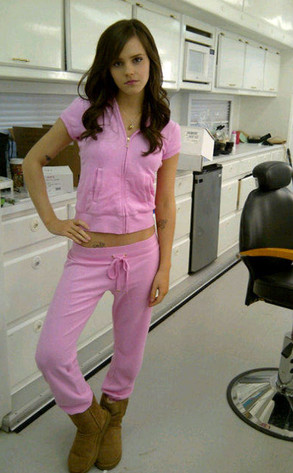 Twitter
Why, thank you Emma Watson, we had never formally met.
We've already witnessed the former Harry Potter star take on a new, different role for the upcoming Sofia Coppola-directed film Bling Ring, but being the well-mannered Brit actress she is, Watson properly introduced us to her character on Twitter.
"Twitterers meet Nicki, Nicki meet twitterers : )," she wrote.