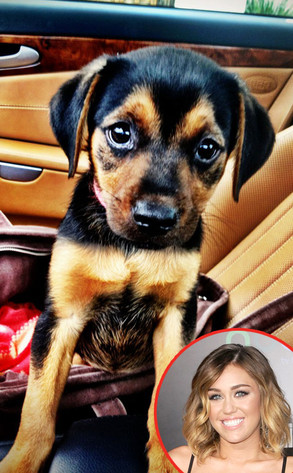 Twitter; Jason Merritt/Getty Images
Talk about puppy eyes!
This poor pooch was left alone outside of a Walmart today. Thankfully singer Miley Cyrus found him and took him under her wing. Whew!
"Yes :( he was left in a box Infront of Walmart. I don't understand how people can be so cruel. That's why we named him Happy," she tweeted back to a fan.