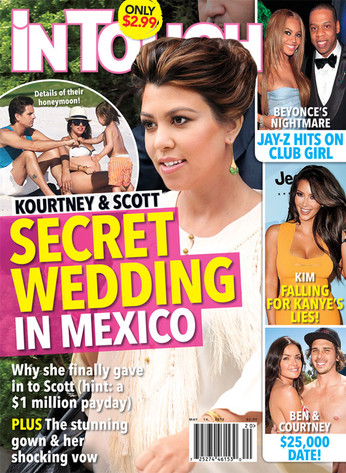 InTouch Magazine
Should the world be preparing for another Kardashian wedding? How about two?!
As of today, Us Weekly has Kim Kardashian already talking the possibility of marriage with the man-she-holds-hands-with, Kanye West, and In Touch Weekly is touting Kourtney Kardashian's upcoming wedding-for-the-cameras in Mexico.
Wow, there's a lot of planning going on, according to the tabloids!
But is either story at all true?