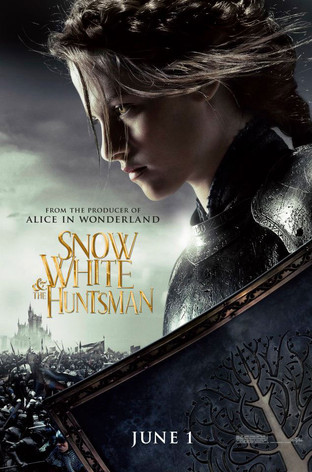 "Do you hear that? It's the sound of lives lost and battles fought," coos the wickedly evil Charlize Theron.
Excuse us for getting ahead of ourselves, we thought by now everyone would have the trailer memorized for Snow White and the Huntsman, because the sneak peeks and flick pics just keep on coming (not that we're complaining)!
The latest? Three epically cool posters featuring Charlize Theron, Kristen Stewart and Chris Hemsworth plus a friggin' awesome clip of Thor himself getting his drunken Huntsman on.