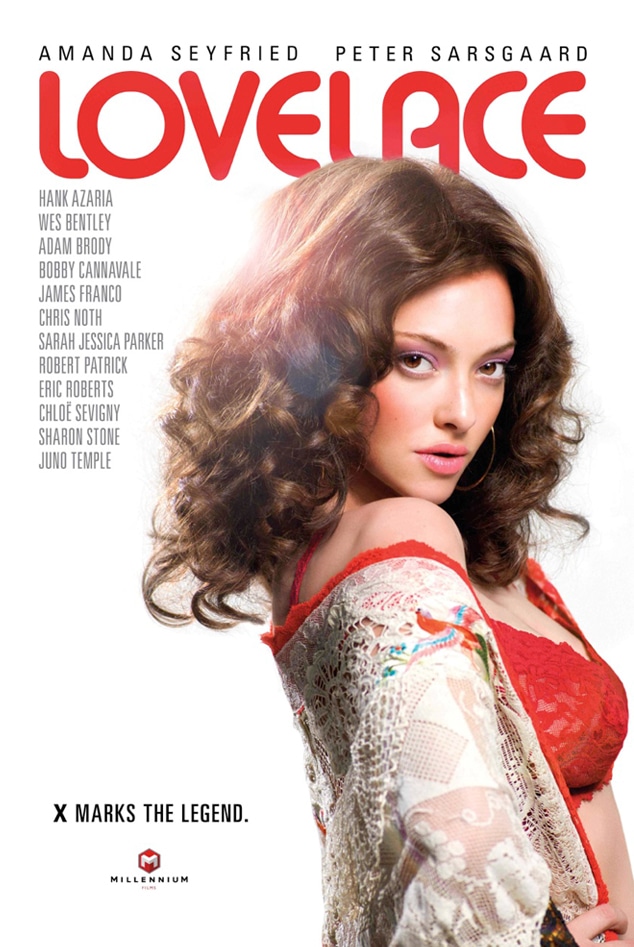 Millennium
Amanda Seyfried's sexy and she knows it. And did we mention she plays a porn star?
The first poster for the 26-year-old actress's upcoming Linda Lovelace biopic is out, and by the hints of bare flesh, her brunette coif and lacy red bra, it's gonna be a hot time at the multiplex when it hits theaters later this year.
Lovelace chronicles the fragile '70s icon (Seyfried) as she rises like a meteor through the ranks of the porn industry, eventually achieving international fame making the pioneering skin flick Deep Throat—all the while struggling to break free from her abusive husband (Peter Sarsgaard).
The film costars James Franco, Sarah Jessica Parker, Juno Temple, Chris Noth and Sharon Stone.