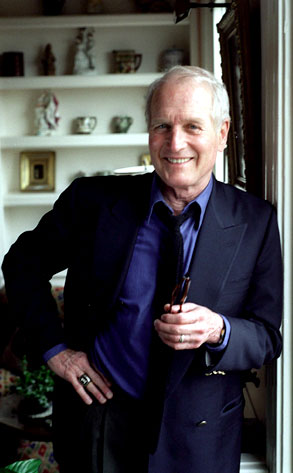 AP Photo/Jim Cooper
Butch Cassidy, Hud Bannon, icon. Paul Newman excelled in all those roles, and more.
Newman, the Academy Award-winning leading man who specialized in iconoclasts and outsiders, but whose aqua-blue eyes and box office prowess made him one of Hollywood's biggest stars, and whose eclectic interests saw him pursue car racing and salad dressing with equal vigor, died Friday of cancer. He was 83.
Newman succumbed to the disease at his farmhouse near Westport, Conn., publicist Jeff Sanderson said.
In the end, he was, Sanderson said, surrounded by family and dear friends.