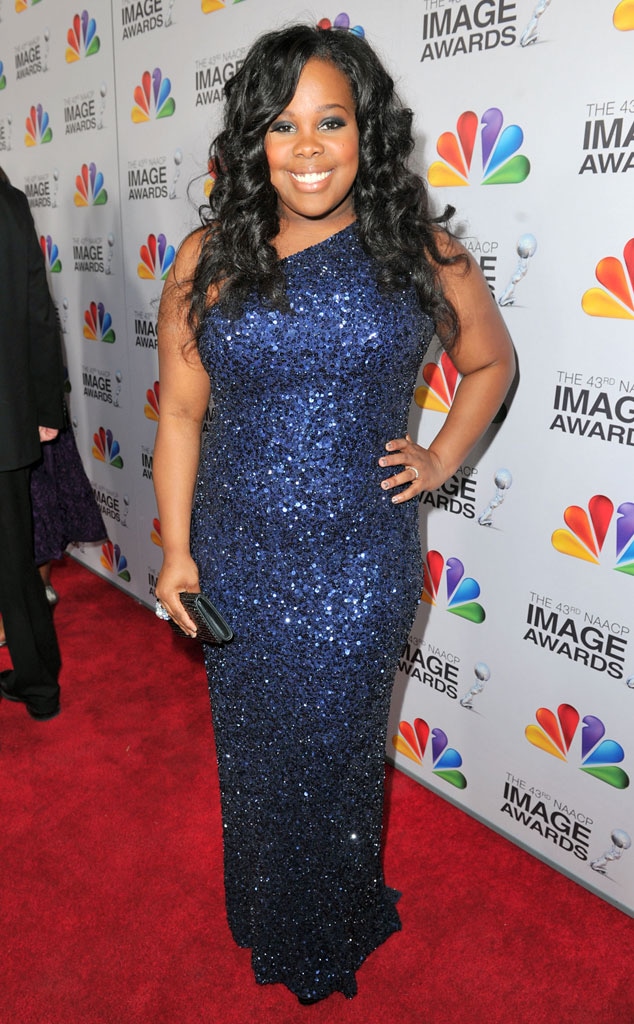 Alberto E. Rodriguez/Getty Images
Scary.
That's the only word that can sum up the scene tonight on the red carpet as the TV Academy celebrated Fox's Glee.
Amber Riley (Mercedes) fainted and collapsed on the red carpet in the midst of doing interviews with multiple media outlets before the cast's panel presentation. So is she OK?
Thankfully, we are told that Amber is "fine" and was simply "feeling dizzy" after working all day today on the show.
Soon after the event ended, Amber took to her Twitter account to assure fans she is OK. "Hey guys, I'm okay :) I got a little dizzy from all the photog flashes!" she wrote. "You'd think I's be used to it by now, still a red carpet amateur I guess. Gonna get checked out but I feel fine. Thank you for all the concern and well wishes."
She then added, "I'd also like to thank the photographers for being do professional and not taking photos of me on the ground. I truly truly appreciate it. Could have been super embarrassing."
The Glee cast, and producers, were on hand tonight at the TV Academy of Arts and Sciences in North Hollywood for a panel discussion held in front of Emmy voters. Fortunately, Amber was able to participate in the panel. 
We interviewed nearly everyone from the cast tonight, so stand by for more scoop (and video interviews), tomorrow morning. The series is close to wrapping up production on its current third season.
We wish Amber all the best and hope she feels better!