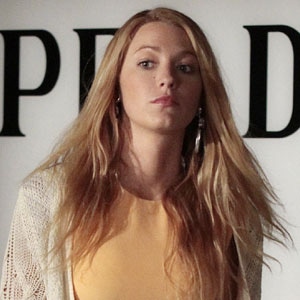 GIOVANNI RUFINO/THE CW
Ah, love is in the air, TV fans!
Gossip Girl fans clamoring for Serena to find love will finally get their wish in the season finale, but exactly who will be romancing our favorite blonde on the Upper East Side? And what's next for Bombshell now that Ivy caught Derek cheating on her with his new Marilyn Rebecca on Smash?
Plus, we've got 90210 finale deets, Vampire Diaries romance scoop and some information on two newbies heading to Pretty Little Liars in season three. So what are you waiting for? Spoiler Chat yo'self now...
l0lliver: Any chance you can spill about Serena's love interest(s) on G.G.? Only 2 episodes left—not much time to find a new guy…
Not much time at all, but don't worry, our girl won't have to go far to find a "new" love interest. Serena's love interest is someone we already know. In totally, completely unrelated news, Serena and Blair's friendship forecast in the finale? There's a storm brewing.
Sully: You know I can never get enough House finale scoop, especially in light of the whole Wilson cancer situation.
You call it a "situation," we call it Best Bromance Sobfest 2012. And we were sure to bring up our love for Wilson and House  to Robert Sean Leonard at the House finale party a couple of weeks ago, and he let us in on this little secret: Even though most of the cast and crew had wrapped that week, there were still scenes to be shot without most of the crew to keep them super-supersecret! That's right, only a few people will know how House truly ends, but RSL did offer up this finale tease: "I think the fans will really like it. I think it's apt. The way the show wraps up suits what the show's been for the past eight years. I was happy."
Jaime in Boston: Whatcha got on the upcoming season of The Walking Dead? I'll take any news!
Our merry band of survivors will meet up with a guy who's the exact opposite of Shane (RIP). Like Dale (RIP), Harold is "a studious and fastidious man" trying to carve out a postapocalyptic niche for himself. Sounds like he could be a model "prisoner"!
Shannon: Any chance you have some scoop on the Cougar Town finale for us?
The cul de sac crew will be grieving a death and welcoming the resurrection of a polarizing storyline in the two-part finale. Yes, Bobby and Andy must come to terms wit the death of an old friend: Penny Can (say it isn't so)!  Fans of the flirtation between Laurie and Travis will be happy to know the pairing gets a lot of attention and we will see the jealous side of Trav when Laurie's soldier boyfriend pops up.
Liz H.: The folks at Smash are not listening to the fans! We want Derek and Karen together…not Derek and Rebecca! What was that random hookup?
Pump your brakes, girl! No need to yell at the Smash powers-that-be. We know exactly how you feel about the Derek-Rebecca tryst. That. Was. Weird. But would it make you feel better that we just got a first look at Bombshell's musical number from next week's episode and the current Marilyn (Uma Thurman) was nowhere to be found? Stay tuned and you'll see exactly what we mean.
Lester_myra: Any spoiler for TVD? What about Forwood? is Tyler going to survive this season?
We wouldn't worry too much about Tyler as we're hearing there's some good stuff in store for the young hybrid in season four. As for his romance with Caroline? Things are looking good…for now. "Right now she is fighting like hell to have a normal relationship with her boyfriend in high school. It's all she wants," Candice Accola tells us.
Emma: I was shocked by Tariq and Kaldrick's hook up at the end of The L.A. Complex last night! Did not expect that at all! Where is that relationship going?
Tariq and Kaldrick's relationship is going to crazytown, that's where! "After that, the train of thought would obviously be, 'Oh, OK. This relationship is going to take off and they're going to be galloping through rose fields and live happily ever after!' As you'll see from the beginning of episode three, that is so far from the truth," Andra Fuller tells us. "Just as soon as you think it's looking up and this may be a groundbreaking relationship, with a hip-hop superstar is out in the open with his sexuality…no. Kaldrick King has too much to lose by letting it be revealed that he's in this type of relationship, so by no means is that going to be the case. And as soon as you think it's going to be over, Kaldrick is not going to let it be over."
AddieW: PLL news!
Episode five, titled "That Girl Is Poison," will introduce us to two Pretty Little Liars newbies: Linda, a boho-chic, Philly-born photographer who finds an assistant in one of our characters, and Ted, a friendly church-rummage-sale coordinator. Expect to see both Linda and Ted to pop up on more than a few occasions throughout season three.
90210Daily: 90210 spoilers please!
Aside from Silver's finally choosing between him and Navid, Liam has something else to worry about in the finale: his acting career! "There are some options for Liam that come up.  We're about to find out where this movie is going to go. Is it going to be a success? Is it not? What kind of a future does he have with that?" Matt Lanter teases. "So those couple of aspects kind of drive him towards his future and by the end of the season we see which path he's going to take."
—Additional reporting by Jenna Mullins, Tierney Bricker, Drusilla Moorhouse and Christina Dowling
Keep those Spoiler Chat questions coming all day, every day: Email tvdiva@eonline.com or tweet @KristinDSantos!