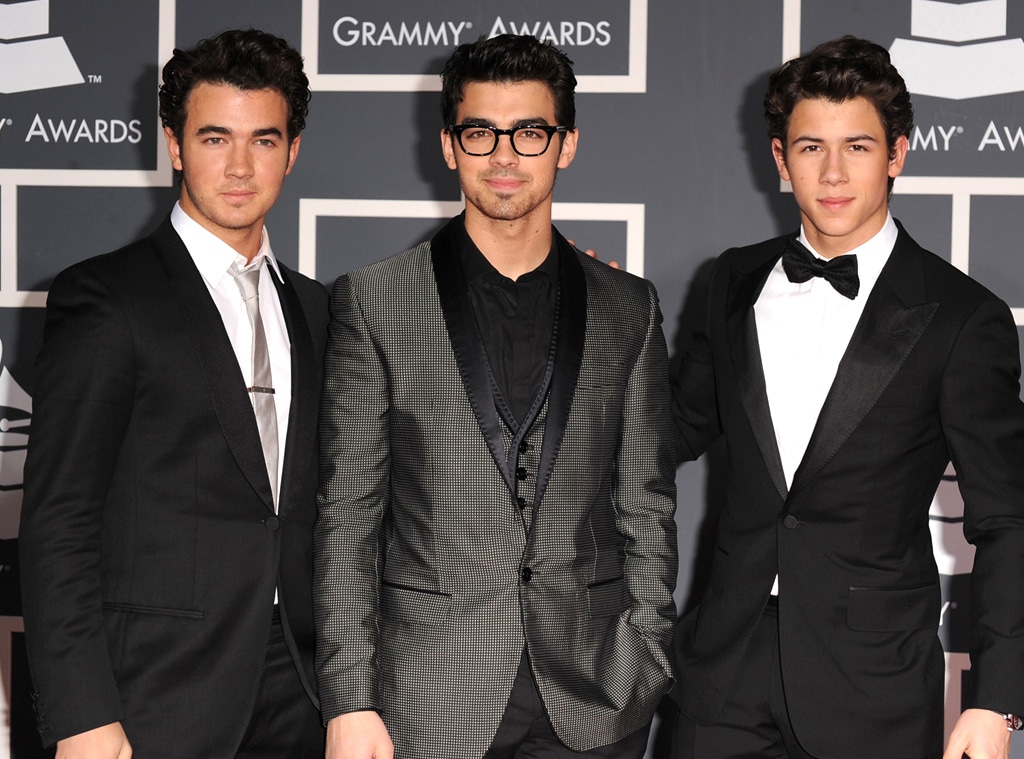 Steve Granitz/Getty Images
The Jonas Brothers are ready to play the field.
E! News can confirm that Nick, Kevin and Joe Jonas have called it quits with Disney-owned Hollywood Records, which ushered them to mega-chart success in a business relationship that spanned more than six years, and plan to strike out on their own as free agents.
The parting was amicable.
"Hollywood Records and Jonas Brothers have amicably ended an amazingly successful partnership after six years," said the label in a statement. "We couldn't have asked for better partners or nicer people to work with. We wish Nick, Kevin and Joe all the best in their future endeavors."
So what are they gonna do next?
After 17 million albums for the Mouse House, before they departed, the JoBros wisely decided they weren't going anywhere without making sure they retained ownership of their valuable catalog.
To that end, per the Hollywood Reporter, the siblings bought back from the Mouse House the rights to all of their master recordings, merchandising and publishing for an undisclosed, but no doubt hefty, price tag.
In doing so, the band has opened itself up to a universe of possibilities. On the publishing side, they could license valuable sync licenses to film and television, for instance. Or they could explore digital initiatives that weren't even around when they originally signed with Hollywood, including livestreaming their shows and launching various social media apps.
"This was a decision that we made as a group," Nick told the trade. "Naturally, as with any partnership, when you do part ways, there is emotion tied to it. We've been blessed to have a lot of success with Hollywood and with Disney, but speaking on behalf of my brothers and our team, we're all looking forward to this next chapter. We're ready for that next step as a group, and being able to take our work with us was so important."
While they work out the direction they want to take (which does not include breaking up despite rumors otherwise), part of the decision to exit the Disney fold has to do with the fact that they're all grown up, having moved beyond the tween audiences that fell in love with them on such Disney Channel staples as Hannah Montana, Jonas and original movies like the Camp Rock series.
And each brother has been branching out on his own of late in any case.
As the youngest of the trio at 19, Nick currently has a recurring role on NBC's Smash and recently took over for Daniel Radcliffe headlining How to Succeed in Business Without Really Trying on Broadway.
After guest starring in the TV Land sitcom Hot in Cleveland opposite Betty White, Joe meanwhile is gearing up to star in a feature film which he will also produce.
The two of them will also appear in Kevin's new reality show for E! dubbed Married to Jonas, which will focus on the eldest brother's domestic life with wife, Danielle. It will also chronicle the three Jonases as they head back into the studio to record a new album, their first since 2009's Lines, Vines and Trying Times, as they aim to take their career to a whole new level.
Married to Jonas premieres Sunday, Aug. 19 on E!.