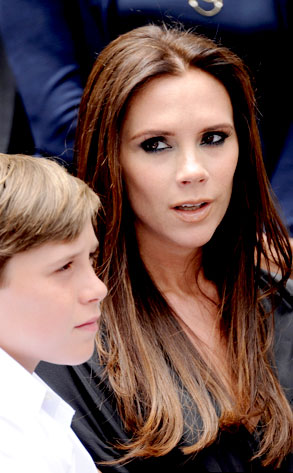 Kevin Winter/Getty Images
Even in the Beckham family, sometimes one child does get left behind.
In this case, it was 13-year-old Brooklyn, whose mom, Victoria Beckham, forgot to check that he was in the car when she was supposed to be driving him to school!
The 38-year-old fashionista and mom of four recounted her funny forgetfulness in a recent interview with Vanity Fair.