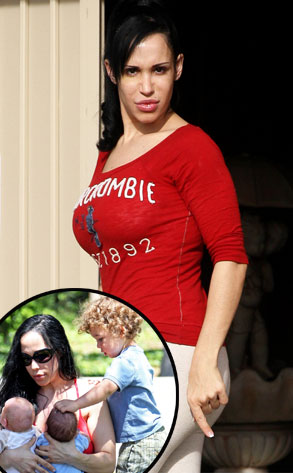 Sharma/Nate Jones/PacificCoastNews.com, Kevin Perkins/ PacificCoastNews.com
It's not just diapers Nadya Suleman is up to her neck in—she's also buried in a mound of debt.
The woman better known by her tabloid nom de plume as Octomom has officially filed for bankruptcy, E! News can confirm.
"I have had to make some very difficult decisions this year and Filing Chapter 7 was one of them. But I have to do what is best for my children and I need a fresh start," Nadya tells us.