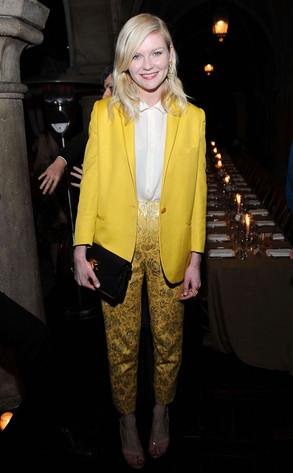 PatrickMcMullan.com/Sipa Press
Ready or not, the 30s are bringing it on to Kirsten Dunst.
The ever-youthful actress enters a new decade today, and the forthcoming On the Road thesp has certainly grown up in front of our eyes, starting when she first burst onto our screens a whopping (ready to feel old?) 18 years ago.
Since then, she's gone from learning from heavy-hitting A-listers to becoming one herself, turning into a household name with The Virgin Suicides, Spider-Man and, yes, a certain high school cheerleading movie.
Along the way, she's also become something of an indie cool fashion icon, so we're celebrating Dunst's milestone year with a look back at some of her biggest sartorial hits—check 'em out!